This is a Sponsored post written by me on behalf of White Cloud for SocialSpark. All opinions are 100% mine.
As a mom of two kids – one of which is a newborn – I see a lot of messes, which frequently translate into stains. And I'm sure you do too! Here's an affordable way to fight these stains, new from our friends at White Cloud! You know, the toilet paper, tissue, and other products??
I've been dared to compare White Cloud stain-fighting detergetn to my usual detergent. So compare I did! Here are some stains I've been dealing with this week:
One of my very favorite t-shirts…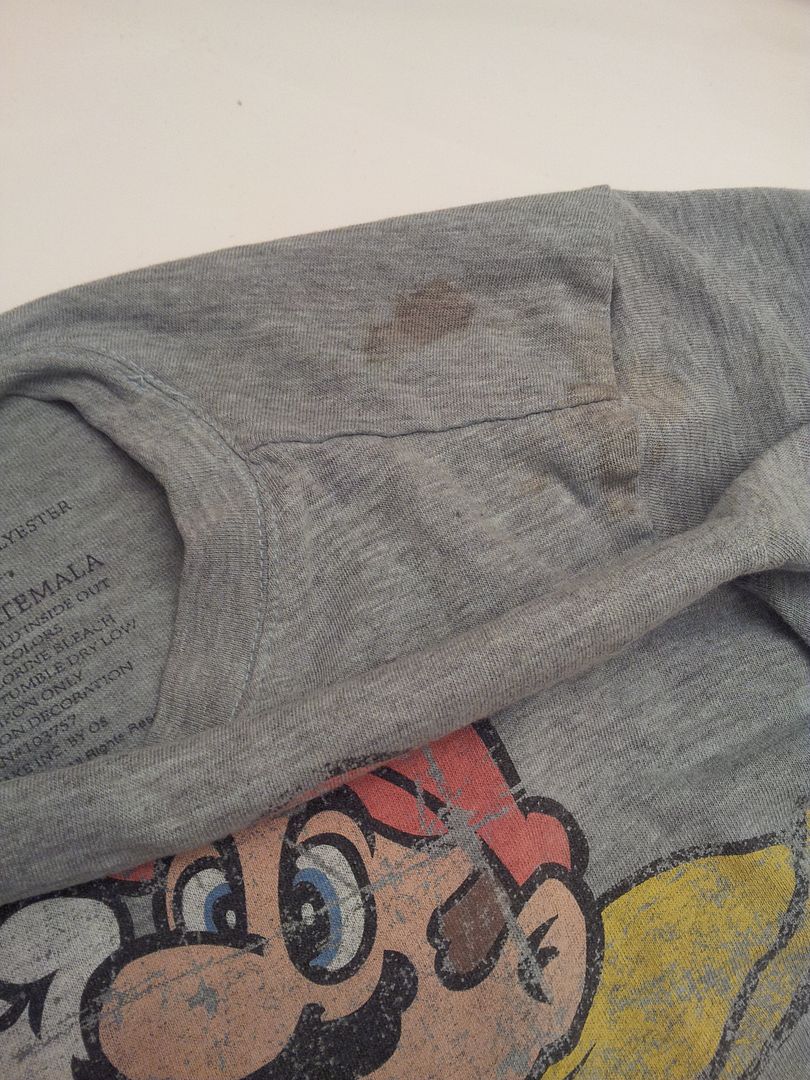 That's from that disgusting Poly-Vi-Sol vitamin that dribbled out of Tootsie Roll's mouth onto my shoulder.
Tootsie Roll's white onesie that he has worn once…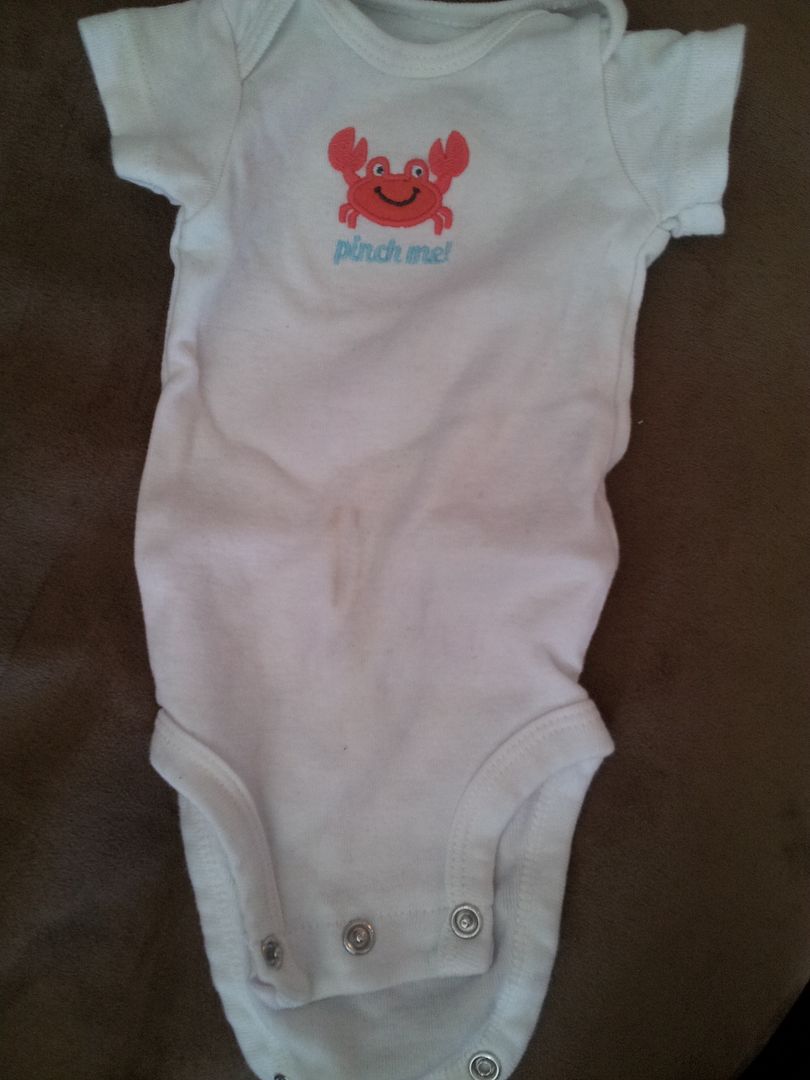 Mystery Stain! Who doesn't love a good mystery stain?!
AFTER SHOTS:
You can hardly notice anything was there! I have to admit, I was worried about the Poly-Vi-Sol… worried it would stain as bad as it smells… but it came out!
I discovered the stain fighting difference in this 3-in-1 Micro Clean Technology from new White Cloud Detergent. It's composed of enzyme-based formula that gets out even the toughest stains.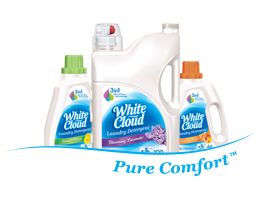 Bonus! With three aromatic scents – Blooming Lavender (this is the one I got), Summer Breeze, and Tropical Fiesta – the clothes smell as great as they look! I love this amazing smell on my clothes when they're fresh from the dryer. <3
White Cloud is known for their family of soft and strong Bath Tissue, Facial Tissue and Paper Towels. They are excited to invite all their shoppers to discover this new product! Walmart moms can trust the quality and value of White Cloud Laundry Detergent; see how White Cloud can help you save your budget and your families clothes!
I am always trying to spend fewer dollars at the grocery store and this is a great way to do just that!
PLUS White Cloud is offering a Facebook coupon!
Disclaimer: Limit one coupon per purchase on product specified. No cash back if coupon value is higher than purchase price. Void if reproduced, transferred, used to purchase productsfor resale where prohibited/regulated by law. Not valid on trial sizes. Consumer pays sales tax. Redeemable at participating retail stores. Valid only in the U.S.
Follow White Cloud on Pinterest


America's Restaurant Recipes eBook
This post may contain affiliate links. Clicking these links costs nothing for you, but if you choose to make a purchase through them, you will be supporting this blogger, and I thank you from the bottom of my heart. <3
Comments Make Me Happy!