This is a Sponsored post written by me on behalf of Whitney Farms for SocialSpark. All opinions are 100% mine.
Now that we're settled into our new home and it's springtime, I can grow some flowers! I am super excited about this because I've never really been able to do it before and I love daisies!! So, since I'm also on an organic kick for my family, I happily agreed to do this sponsored post for Whitney Farms®.
My daisies are beautiful and I'm so glad I can give them ORGANIC plant food!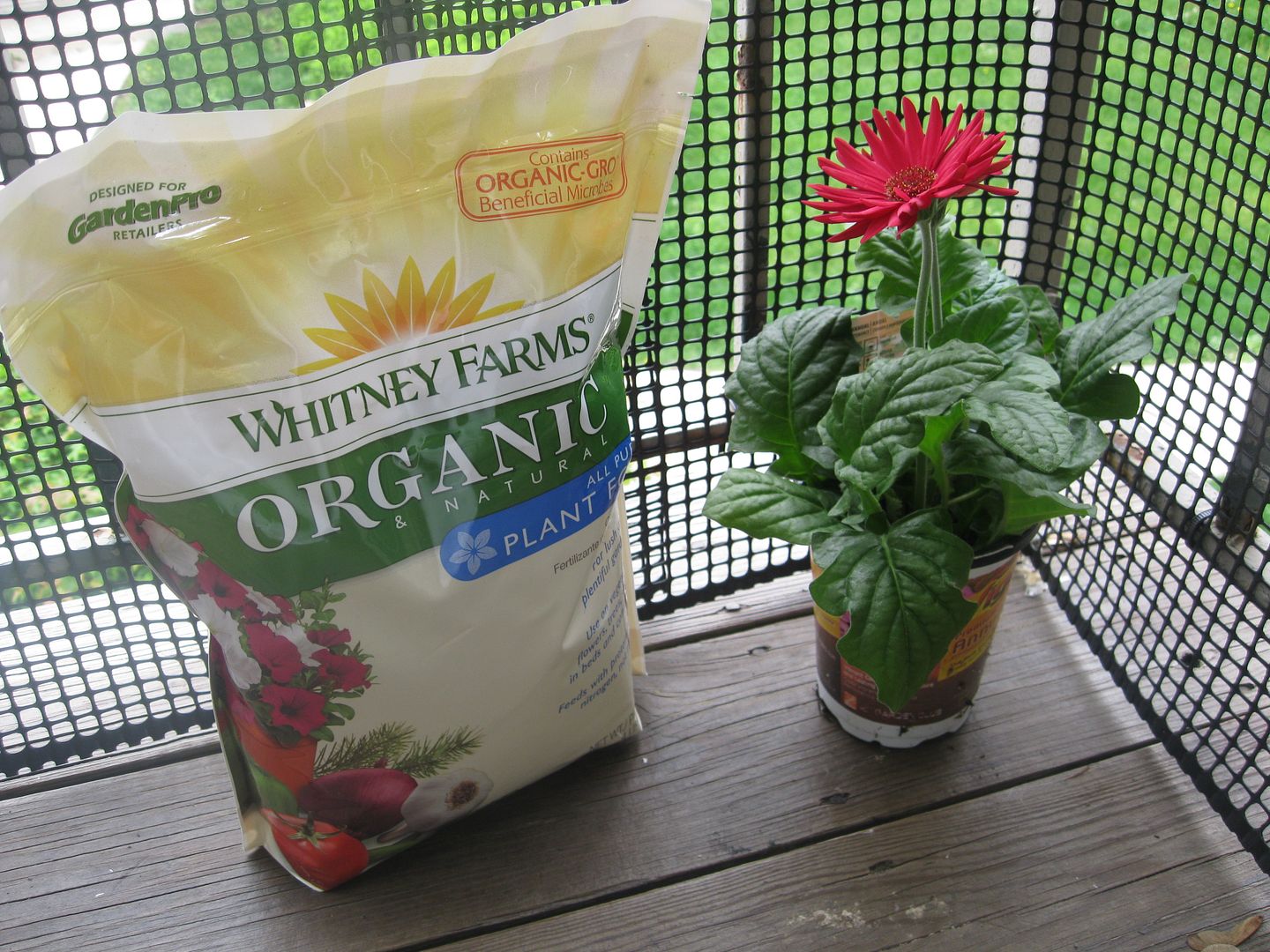 Here are my flowers out on my new balcony – I even got a much cuter (than pot pictured) flower pot for it! The Whitney Farms bag told me exactly how much food to put in for my size plant, which was really helpful for a non-gardner such as myself.
My mom and I are also planning on growing a vegetable garden at her house with Whitney Farms' Organic Vegatable Garden food! That will be very exciting too. 🙂
Whitney Farms food can improve your garden over conventional food because it's made from ingredients of the earth – there are no additives or anything artificial! It's designed to give you big, beautiful flowers and veggies.
Whitney Farms® has 25+ years of leading garden experience and has improved their products to have:
– low to no dust
– no manure odor <– a happy suprise when I opened the bag
– easy to apply
– contains beneficial microbes
– specifically desinged protein-based blends to provide plants with both macro and micronutrients they need to grow and thrive
Try Whitney Farms with the $3 off coupon!!


America's Restaurant Recipes eBook
This post may contain affiliate links. Clicking these links costs nothing for you, but if you choose to make a purchase through them, you will be supporting this blogger, and I thank you from the bottom of my heart. <3
Comments Make Me Happy!